At-Sea
Transshipment

Practices
Each year, hundreds of refrigerated cargo vessels take tuna caught by thousands of longline fishing vessels and bring it to shore for processing. All with little to no oversight.
Aligned Guidance for Well-Managed At-Sea Transshipment
Management, Monitoring & Data Reporting Practices
At-sea transshipment of catch between vessels plays a prominent role in the global commercial fishing industry. But while its impact is great, regulatory controls and monitoring are inadequate.
These gaps create risks for labor and human rights abuses, can reduce observer safety, and create opportunities for IUU fishing activities, fraud and catch laundering. Insufficient monitoring can also undermine traceability, the provision of data collection, and effective implementation of bycatch mitigation measures.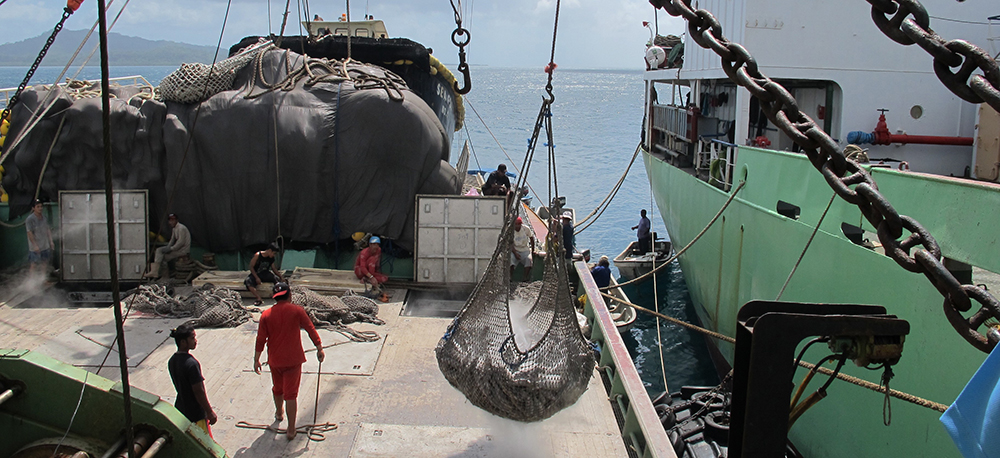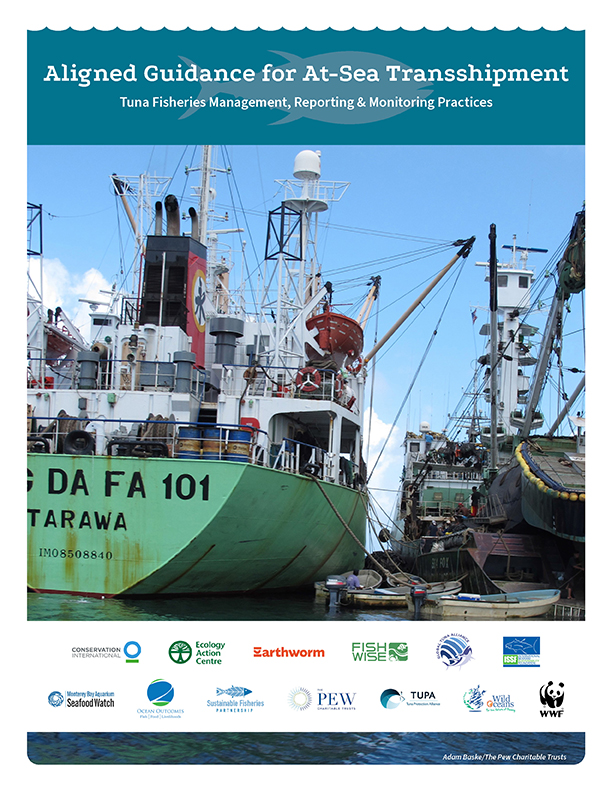 ---
COMING SOON
---
Aligned Guidance on Worker Rights & Safety Practices for
At-Sea

Transshipment